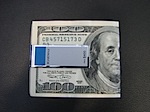 The Mark Cuban Stimulus Plan – Open Source Funding
This first pick strays a bit from the social media, PR and marketing space that I typically draw from, but its certainly relevant in these tough economic times. Mark Cuban shares his idea for "Open Source Funding" and invites businesses to present their plans directly on his blog! Startups that have been finding it hard to attract VC funding might benefit from this alternative route. Just be sure that your business meets the rules stated in the post!
Making Social Media Work (for your business to business marketing)
David Libby from the Inspiring Dialogue blog shares 5 tips to help B2B companies start getting their social media efforts working better for them.
Leading by Example
Scott Monty (head of Social Media at Ford) shares two stories that show how some simple gestures from CEO Alan Mulally have gone a long way to help build long-lasting relationships with a few customers.
Video – Participation Marketing, Social Media and Teams
Sports Marketer, Jason Peck shares the basics of Alan Rosenpan's take on "Participation Marketing" and why it matters to pro sports teams and other businesses alike.
Feedly Mini Updated: Now with More Twitter and FriendFeed Interaction
If you've taken the plunge into social networking and are an active user of Twitter, FriendFeed and Google Reader, then you might be interested in taking a look at Feedly. Its a nifty little plugin for Firefox that not only allows you to more easily share blog posts back out more easily, but also allows you to see how many other people have shared it in Google Reader or Digg. It even tellls you how many people have had conversations about the post on FriendFeed – neat! This post from Sarah Perez on ReadWriteWeb gives a great overview.