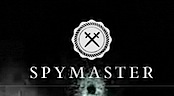 Spymaster: The Twitter Game That Will Assassinate Your Time
As if Twitter weren't enough of a distraction from your day on its own, we now have "Spymaster" to contend with. Keep your eyes peeled for the "#spymaster" hashtag to start flooding your stream, as the wild adoption of this new Twitter-based game ensues!
Nine worst social media fails of 2009… thus far
Ok, so this one technically came out last Friday, but it's definitely worth a mention in this week's picks – especially if you haven't seen it yet! Jennifer Leggio profiles nine of the potentially worst social media efforts so far this year. Online campaigns from Denny's, Motrin and Quiznos are included in this post that will surely give you an idea of what not to do in the social media space.
When & How To Pay A Blogger
If you've considered compensating a blogger in exchange for writing about your product or service, then you better think carefully before executing the plan. Groundswell author and Forrester analyst Josh Bernoff provides some insight of his own along with the pre-requisite guidelines that were recently published by the FTC.
5 Rules for Creating Content that RULES!
Many companies struggle when starting a blog and it's not necessarily from a lack of content to post. Sometimes the struggle stems from figuring out the best way to position or present that content. Matthew Grant eases the process with this post on Marketing Prof's Daily Fix with five helpful rules to follow when preparing your content for publishing.
Google Wave: A Complete Guide
The announcement of Google Wave, Google's upcoming real-time communication platform, received quite a bit of buzz this week. The feature list is pretty impressive and I can already see many ways it could fit into a web-worker's daily interactions. Check out this guide from Mashable for the low-down. Here's the video of the Google Wave developer preview from the Google I/O conference as an added bonus: