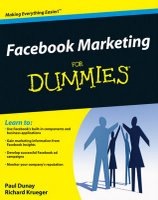 5 Tips for Optimizing your Facebook Marketing
Facebook's 200+ million users make it an increasingly attractive place to try some social marketing efforts. Paul Dunay of the Buzz Marketing for Technology blog shares five ways you can optimize those efforts.
The Forgotten Social Media Tool
With so many social networks and platforms to utilize these days, it's easy to forget the countless bulletin board systems out there that still have incredibly active communities covering limitless niche topics. Robert Quigley brings bulletin boards back into perspective with this post on MediaBullsEye.
How to Use Social Media: An Interview with Lee Aase of Mayo Clinic
Guy Kawasaki shares this interesting interview (via Amex's Open Forum blog) with Lee Aase of the Mayo Clinic on how they have been utilizing social media.
My Top 10 Sources of Content Inspiration
Being able to generate a continuous stream of content for blog posts comes naturally for some. For others, it can be a torturous process. Duct Tape Marketing's John Jantsch shares 10 places where he finds inspiration for writing a plethora of great content.
Report: Companies Should Organize For Social Media in a "Hub and Spoke" model
Many companies diving into the social media space are still trying to figure out what department actually "owns" social media. Should it be part of an existing internal group or is a re-organization in order? Forrester's Jeremiah Owyang shares three different models of company organization that can be found in his latest report.