Posted on July 29, 2011 by Heather Bliss
Filed Under Best Practices, Public Relations | Leave a Comment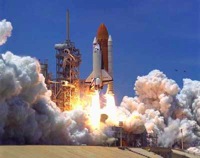 Many of our clients are passionate entrepreneurs and CEOs with brilliant ideas and products. Our role (or process for?) in bringing products to market begins as soon as we engage with a prospect. Below are five of the typical questions we ask each of our clients before we set a launch date and begin planning. If you are thinking of launching in the near term, ask yourself these questions to ensure you are fully prepared, before you make the investment in a launch and open the flood gates on PR activities:
Were these tips helpful? Are there any other questions you would add to the list? We look forward to hearing your thoughts in the comments below.
Image Credit: cosmobc
Tags:
Apple
,
CEO
,
Google
,
media interviews
,
Micorosft
,
positive relationships
,
PR activities
,
product launch
,
product launch planning
Comments