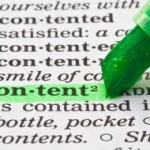 Newsletter creation can be remarkably challenging for even the most prolific writer. After all, your newsletter has some lofty goals: get through spam filters, attract readers' eyes, get opened, get read, get click-thrus, convert to a lead, and if all the stars align – result in a sale. Phew!
Coming up with good content is easier than you might think. Here are some proven tips we've picked up over the years to help you get started:
Put yourself in your reader's shoes – Think about newsletters you like to read and try to mimic that type of content. Is the tone fun and lighthearted; is the content informative and educational? If you enjoy a specific style or type of content, chances are your readers will too.
Don't try to sell anything – Sure, the ultimate goal with any marketing tactic is to increase sales, but a newsletter should first seek to engage your audience. Your goal should be to capture their attention and provide interesting, compelling content that holds their interest over time. This helps to keep your services top of mind when your prospects are ready to buy them.
Lighten up – Business is serious, but dry and dull is not the kind of content you want to provide your readers. Your content can be both informative and entertaining. Hear a funny customer story? Share it. A Ron Burgundy fan? Include a favorite quote when it makes sense.
Recycle existing content – Old content can be new again. Revisit archived blog posts, customer success stories or past campaigns. Even current content on your blog, website, Pinterest page, or other marketing channel can be repurposed as newsletter content.
Create repeatable content – Create a series such as a customer or campaign of the month, or a tips series where you share one piece of advice to a common challenge in each newsletter. This helps keep your readers engaged and looking forward to your next issue.
When thinking about newsletter content, remember that your audience – whether they're prospects you'd like to convert to customers, or existing customers you'd like to retain – they opted in to your newsletter for a reason: they're interested in learning more about your business and what you can do for them. You don't need to attract their attention; you need to keep it. Cater to their interests with relevant content that offers valuable, entertaining, educational information. Keep this in mind as you develop your newsletter and you won't disappoint.
What's your best tip for creating great newsletter content? Please share in the comments.