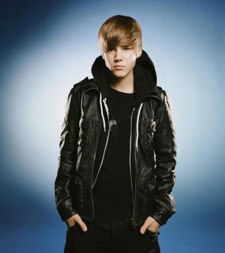 Unless you're living under a rock, you've likely heard of Justin Bieber, the latest singing sensation that has teens and preteens around the world screaming and sobbing just for a quick, but memorable, glimpse of his dashing smile and famous hair. Last Sunday afternoon, I took my seven (going on 17)-year old daughter to see the new Justin Bieber movie "Never Say Never," which came in second place at the box office.  As I sat there watching this surprisingly inspiring movie, I noticed my little girl get a twinkle in her eye and I began to understand the intriguing phenomenon known as "Bieber Fever."
Later that evening, I tuned into the Grammy Awards and watched this young talent share the stage with well-known singer Usher and new-comer Jaden Smith. Though he didn't win, he did get an amazing outpouring of support on Twitter – leading to his name being a trending topic, yet again.  Some of us love him, while others are tired of his constant media attention. Two things we can all agree on is that he's captured the mind share of teens and tweens everywhere, and he could certainly teach us all a thing or two about the power of social marketing.
For anyone outside of his core demographic, it may be tough to understand just how this young boy has gained such popularity in a relatively short period of time.  Is it simply luck?  Some say it has something to do with his celebrity backings, from influential artists like Usher.  Or, could it be the impressionable age of his audience or his constant and hectic schedule of personal appearances and performances.
I think the real answer here is that this kid is "ahead of his time" and is an absolute marketing whiz!  When Justin was discovered by talent agent Scooter Braun in 2008, he had five videos on YouTube, with the most popular one generating an impressive 70,000 views—all of this with just the direction of his mother, who video taped all of his performances, including his first appearance at a local singing competition. By sharing his YouTube videos with friends and family (who in turn shared these videos with their networks and so on) and through some honest to goodness hard work, Justin's celebrity status sky-rocketed and his music career took off. In a matter of a year, girls everywhere were screaming his name.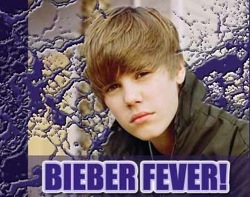 So how did he do it? Justin's favorite and most-effective social media tool has been Twitter. He was one of the earliest artists to start using Twitter to reach and build his fan base and now just roughly three years later, he's got 7.2 million dedicated followers hanging on his every word.  He uses Twitter to promote his music, videos, personal appearances and boost ticket and album sales.  A quick glance at his Twitter page and you will notice that he responds to each fan and retweets their messages, further proving to his fan base that he truly is "listening." In addition to promoting his own videos, movie and other tour news, Justin also wisely takes the time to engage with other celebrities (with huge followings) while promoting his appearances on shows like Ellen and Lopez Tonight.
As a result of his hard work and creative social marketing tactics, the Biebster has the world's most viewed YouTube video, has over 21 million fans on Facebook and is holding strong on AdAge's list of Top 10 Twitter "Trending Topics" list with other important world figures and topics such as Egypt's revolution, the Superbowl and fellow break-through artist Lady Gaga. His Twitter statistics are pretty impressive as well, with his readers' reach at 146,362,484 and 118% of his tweets being Re-Tweeted.
So, what is next for this marketing sensation and what can we learn from him?
Listen and Engage With Your Audience.
He continuously taps into social media to obtain feedback from his fans and gain more insight into his target audience, their wants and needs.  He "listens" and "engages" with his audience just like any master marketer.
Understand Your Target Audience.
He takes the time to understand his fans and he is always pushing the envelope, trying new ways to promote himself. Because of all of this, he gains the hearts and minds of his fans and thousands of new Twitter followers each week and continues to gain on Britney Spears.
Get Creative and Give Back.
Justin is well-known for offering free concert tickets and pulling off surprise visits to fans, such as his recent Valentine's Day visit to Mattel Children's Hospital at UCLA
After the visit, Justin tweeted: "Just finished seeing some amazing kids who couldn't get to see #NSN3D …so we surprised them and brought the movie to them." Bieber ended the tweet with the hashtag #makeachange.
All in all, Justin Bieber and "Bieber Fever" is a classic example of putting social media to work for you in the ultra-competitive music industry. However, the lesson here goes far beyond the entertainment world.  Justin's use of social media throughout his rise to stardom can be translated to almost any industry or small business.  Maybe all of us can't reap as much reward from social media as Justin has, but we can definitely try by learning from his best practices. Justin was just ahead of his time in this area — but then again, having great hair can't hurt either.
Image Credit: Baltimore Sun and 915thebeat.com