Some folks don't realize that our agency has long gone beyond traditional PR and offers digital production (in addition to social marketing and training services) that drives our clients' content and community initiatives – providing creative services from graphic and web design to online video production to integrated community and user-engagement campaigns for all social media platforms. We're pleased to share some recent examples of digital production work for clients, as part of a new series showcasing our expertise in this area. This month's focus is on work for enterprise software client, Aternity. Please let us know what you think!
Monitoring BYOD Infographic for Aternity (client)
Infographic by PerkettPR showing new challenges IT organizations face as they widely adopt BYOD policies and allow employees to bring personally-owned devices to the workplace for use and connectivity on corporate networks.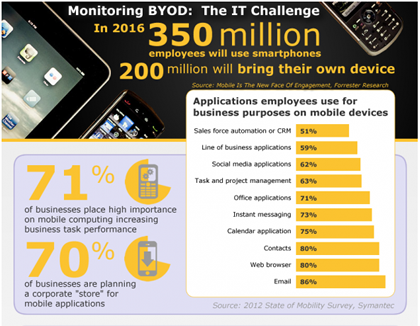 Click image to see full infographic
Facebook Timeline Cover for Aternity (client)
A custom Facebook Cover Photo created by PerkettPR for Aternity Inc., the industry leader in end user experience management solutions for Global 1000 enterprises.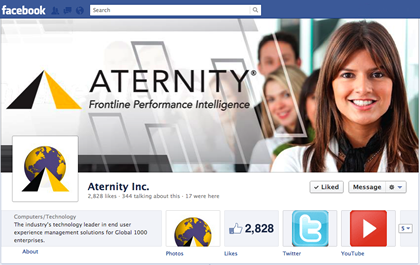 Aternity Product Demo – Mobile FPI (client)
Video production of an 8-minute demonstration of how Aternity's breakthrough new technology unplugs end user experience management – by going mobile.