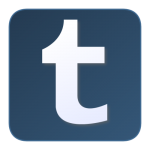 Relatively few brands have used Tumblr in their marketing initiatives, and only a handful have done it particularly well. Michael Estrin explains that despite its lack of traction with brands, Tumblr has a solid following with agency folks, especially creatives in Why digital marketers can't ignore Tumblr via iMediaConnection.
Peter Himler recounts on The Flack some highlights from a recent panel of senior new graphics decisionmakers – from CNNMoney, Huffington Post, Mashable and The Associated Press – who discussed the ins and outs of the increasingly important communications paradigm of information graphics in The Rise of Infographics.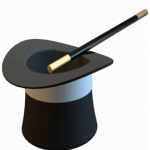 Social Media isn't Magic – It's about Staying Human on the Internet posts Isra Garcia on SocialMediaToday. He writes about building a process that's aligned with business strategy and is a means of expression that makes possible for customers, communities and brands to connect and establish relationships – that is to say "staying human".
MarketingProfs' Patrick Dorsey provides lessons on building successful social customer relationship management practices and explains why Social CRM offers a new way of doing business in Social Media Is Not Social CRM, but It Can Be With These Five Steps.