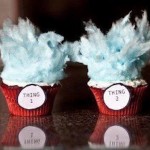 Tony Obregon explains in his SocialMediaToday post that while it seems like everyone is jumping on the Pinterest bandwagon, it's creating a new paradigm of online sharers that are connecting with images to self-identify with their needs, wants and desires – The Art of Social Image Curation and Visual Linking.
The Future of Social Media is Holistic Engagement writes Paloma Vazquez in her recent post that outlines some key points indicating the "next big thing" appears to be for brands to use 'social' more strategically, connecting with and engaging their customers more holistically to drive business growth. – via PSFK.
Mashable's Joe Chenov writes that largely due to Facebook Timline for brand pages, the new marketing slogan has quickly become "humanize the brand" – simply meaning trying to interact with each customer on a personal level – and offers 10 Ways to Humanize Your Brand On Social Media.
Facebook Timeline launches on every page today and thanks to this update, every business now has the opportunity to display a large photo or image above its profile picture – The Facebook Cover. Paul Prisco gives some helpful Tips for Rocking Your Facebook Cover in his guest post at MarketingProfs.