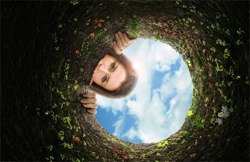 Down the rabbit hole into the land of social media
Mvelase Peppetta shares an entertaining comparison between the various personalities you'll engage with in the social space and the classic characters from the Wizard of Oz, via this post on Memeburn.com.
The Reports of B2B Marketing's Demise are Greatly Exaggerated
Dianna Huff continues to wave the flag in support of B2B marketing – providing some great links to proof points that it truly is NOT dead.
Which Social Media Sites Are Most Beneficial?
Lisa Barone share the results of a recent Adology survey (via eMarketer) that shows which social sites were seen as most beneficial to small businesses. Make the jump to see the results.
Many Brands Don't Track Social Media Conversations
The fun with "stats" continues with this post on MarketingProfs that shares the results of a survey from Alterian that revealed nearly one-third of marketers surveyed have little or no understanding about social conversations around their brand(s).
Ten Useful Hacks to Make Things Happen
Valeria Maltoni updates her popular "Ten Useful Hacks" post from last March, with this post that will help "make your distractions disappear so you can meet your goals." It's a highly informative post that I definitely recommend. Click it now…before you get distracted!