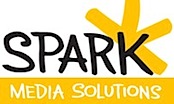 Recently, one of our staff members, Fred Han, received an interesting email from an industry friend – David Spark of Spark Media Solutions. David is a new media consultant and producer with more than 14 years knowledge and experience as a journalist reporting on the tech industry in print, radio, TV, and online.
In the spirit of learning from each other, he wanted to share a negative experience he had recently encountered with a PR firm. David's frustration echoed what we often hear from journalists and bloggers when it comes to PR – that PR executives don't take the time to read and understand who they are pitching. David said, "In this case, the blatant desire to take advantage of me and my status with absolutely zero interest in me was offensive." This stemmed from the PR agency "pitching" David to write a blog post on their client – before building any type of relationship with him or even acknowledging that they read, followed and understood what David does on a daily basis and why this story might be of particular interest to him and his audience.
We appreciated David's openness and effort to help educate PR executives on how to work better with bloggers – and we thought it would make for an interesting guest post in our "Journalists Are People Too" interview series. So we met with David, captured his thoughts on camera and have posted them here for you. We hope you find his insights helpful – and if you have experiences with PR (good or bad) that you'd like to share in the spirit of harmonious working, please let us know. We'd love to include you in our interview series.
And FYI – Fred may be a geek, but that's how we like 'em here at PerkettPR!