Last week Hubspot – via Twitter Grader – highlighted the The 100 Most Powerful Women On Twitter which included a lot of influential and interesting women I expected to see there, such as Ann Handley, Jennifer Leggio, Beth Kanter, and Charlene Li, and a few surprises that I wouldn't have readily thought of, but are very interesting to follow nonetheless. Happily, we also noted that our CEO, Christine Perkett@missusp was also included within the Top 25 women on this list – of course, we're not surprised because we know how hard she works to keep on top of the industry, as the PR and social media landscape constantly changes. But we are very proud and impressed nonetheless. (Is this a good time to ask for a raise?)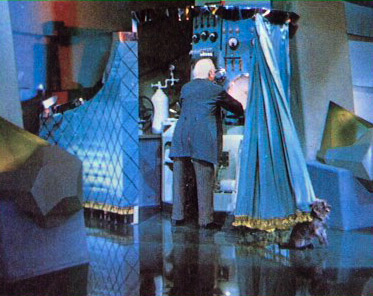 After the initial hoopla on Twitter about the list and congratulating the women we know personally, Christine asked on Twitter, "so what does it all mean." I've thought about this before when lists like this come out – do they really mean anything, and if so, what? Does the general public really care who is influential on Twitter? Are these people really influential or do they merely appear to be, to those of us who are really ingrained in social media?
After thinking about it for awhile, I've come up with what this particular list it means to me – I would love to hear your thoughts on what it means to you or to the rest of the world.
PR professionals – from "flaks" to influencers – when I started in PR, those in my profession were completely behind the scenes – like the Wizard of Oz sitting behind the curtain pulling the strings. We are in the business of making our clients stars, so naturally, we don't make the story about us, nor should we. However, along the way, we learn a lot – about our clients, their business, the market and how it changes. We have to learn about new technologies, trends, products, and publications, giving us more than a layman's knowledge of many different industries. The rise of social media, however, has given us a voice and has allowed us to highlight our expertise and the value we can offer to others without being overly promotional. Certainly, our clients are still the stars – we still devote 95% of our time to them, but a handful of smart PR folks are now also seen as experts who have influence in the industry. And you know what – our public influence is being asked about more and more by prospects, and evaluated by clients – if we are selling the ability to influence audiences and teach our clients how to become more influential in their industries, it makes sense that we should be have our own strong industry credibility.

 

Journalists and PR professionals can play nicely together – Take a look at those on this list and the other "Twitter influencer" lists that are posted regularly. They now contain reporters, bloggers and PR professionals (among others) – and because of their involvement in social media, a lot of them know and respect each other more than ever. For every blog post that fuels the journalists vs. PR "flacks" debate, there are hundreds of social media interactions every day between the media and PR that help bridge the gap and help the two get to know each other better and more personally. When you can see each other as people/friends and not the enemy, it is easier for everyone to do their job. Watching Christine joke with several of the other "top influencer" bloggers and journalists on Twitter after this list came out really drove this home for me.

 

PR professionals are trail blazers – at least in the tech industry. Many years ago, Christine told our staff that we needed to "figure out what these blogs are all about" then a few years later that we needed to start figuring out what social networking was all about – Twitter, Facebook, Linkedin, Whrrl, etc. – so that we could evaluate how it should be used in our business and for our clients – and if it should be. Christine always takes the reins for our company to ensure we try out and experiment with new technologies for ourselves before we try them for clients. Often people think that it's only the "techies or the journalists" that are first adopters of technology, but many smart PR companies are the first to appear on new social sites and are among the first with the new gadget or toy because we pay attention and have close relationships with those influencers shaping the market. If we're doing our job right, we realize value and ROI before the public does – thanks to being privy to many start ups and innovative new advances by existing companies, working early with the reporters and influencers who evaluate them and their products, and paying attention to where the tech industry is headed. Also, because we're responsible for counseling our clients on how what works, what doesn't and where they should pay attention. In fact, we're often involved in product direction and development discussions because we have a pulse on where the industry is headed.
Our discussion about this list on Twitter prompted Hubspot to offer to sponsor a meetup for the top 100 women on this list – PerkettPR is considering organizing this event, but we want it to be more than a Tweet-up – we would like it to offer value to attendees and to maybe even benefit a charity. Would you attend an event that offered insight from the Top 100 women influencers on Twitter? If so, what would you like to get out of it? Tell us here and help us create a fantastic event!