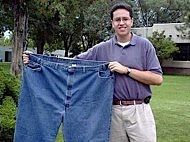 Smart People, Stupid Tweets. Fake News Spreads Fast on Twitter.
Yet another argument to not believe everything you read, and be sure to check your facts. A lot of people fell for this one earlier this week, and Louis Gray lays it all out on the table in this post.
Microwhatting in the enterprise?
Laura Fitton contributes this guest post to Jennifer Leggio's ZDNet blog and discusses the adoption of "microblogging" as a communication tool in the enterprise.
Using Facebook Pages to Promote Your Blog
Guest blogger, Mike Henry takes a brief look at how Facebook Pages can be a valuable tool in your arsenal when trying to promote your blog.
Twellow!
Bub.blicio.us guest blogger, Michelle Lentz introduces readers to a new "people search" tool for Twitter. Since using the tool myself, I would imagine that Twitter users will finally start paying more attention to the keywords they use in their profiles.
Applying Personal Social Media Techniques to Corporate EMC
EMC Social Media Specialist (and personal branding authority), Dan Schawbel takes readers through an overview of the extensive social media programs he has been involved with at EMC during that past year.