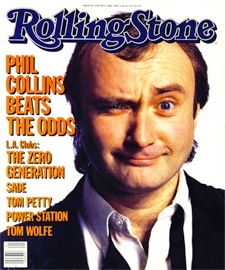 7 Social Media Lessons From Phil Collins
Marjorie Clayman guest posts on Jay Baer's Convince and Convert blog with this entertaining post that draws parallels between Phil Collins' career and social media best practices.
Do You Need a Social Media Detox?
Creating a balance between social media responsibilities at work and personal time can be a tricky task, and sometimes it can be overwhelming. GigaOm's Om Malik shares this fun info-graphic from Column Five Media that might help determine if you're in need of a Social Media Detox.
15 Services to Manage Your Social Media Activity
If my previous pick found you in the need of a detox – but quitting cold-turkey isn't in the cards – then perhaps one of these social media management tools can ease the flow of the information fire hose.
With +1, Google Search Goes Truly Social — As Do Google Ads
Google launched its anticipated "response" to Facebook's Like button in the form of its new "+1" button which will appear in Google search results and later as a standalone button that can be added to individual websites. Get the full rundown via this TechCrunch post from MG Siegler.
Our Choice: The Funniest April Fools' Jokes
Seeing that this work week ends on April Fool's Day, it's only fitting that I top off the picks with Mashable's selection of online pranks from the likes of Google, YouTube, LinkedIn and ThinkGeek.