PerkettPR offers digital production to support our clients' initiatives and provides creative services from graphic and web design to online video production to support user-engagement campaigns for all social media platforms.
PerkettPR is pleased to share some recent examples of client digital production work from the past month as part of a new series showcasing our expertise in this area:
Photo Sharing Trends Infographic for Photobucket (client)
Infographic by PerkettPR showing results from a Photobucket survey which reveals a spike in mobile video and fanatical mobile app usage during 2011 holiday season.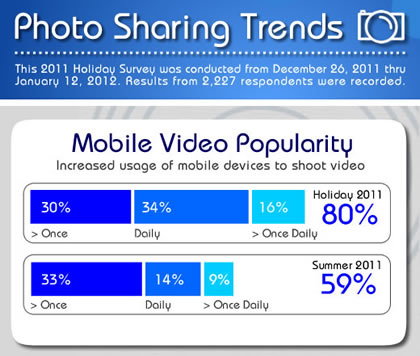 Click image to see full infographic
Facebook Landing Page for Aternity (client)
A custom Facebook page created by PerkettPR for Aternity Inc., the industry leader in end user experience management solutions for Global 1000 enterprises. This custom page invites Facebook visitors to like their page; after liking the custom page thanks visitors and invites them to sign up for newsletter.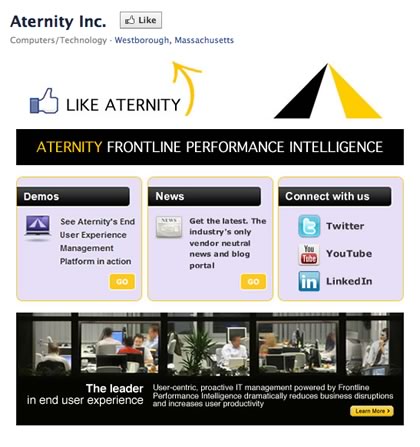 Click image to see Facebook page
John Green, Baker Donelson for Aternity (client)
Video post-production of a conversation with John Green, Chief Information Officer, Baker Donelson, the nation's 73rd largest law firm and customer of Aternity. John talks about Baker Donelson's focus on End User Experience Management and their use of Aternity's FPI Platform.