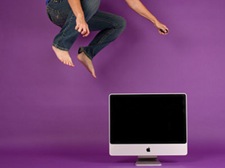 20 Blogs Every Entrepreneur Should Read
Whats that? You're looking for some new and exciting content to read? This Business Insider post from Alyson Shontell and Bianca Male has enough recommendations to keep small business entrepreneurs busy for quite some time!
Four Ways Leading Companies Are Using Social Media: Lessons For Us All
Ramon Ray shares four easily digestible social media success stories from some well-known brands – in this post on SmallBizTechnology.com.
SMB's Continue to Increase Social Media Use
Marketing Pilgrim Managing Editor Frank Reed provides highlights from a recent American Express Open Small Business Monitor report that reinforced SMB's slow and steady march into the deep end of the social media pool.
The shortcomings of Facebook "Likes"
Amielle Lake puts SMS and Facebook "Likes" up against each other to see which can inject a campaign with more juice – in this interesting read on iMediaConnection.com.

Frito-Lay Sets Guinness Record for Facebook Likes
Mashable's Todd Wasserman recaps details of Frito-Lay setting the Guinness World Record for highest number of Facebook Page "Likes" within a 24-hour period. Not only is the number they obtained impressive, but Fritos are really tasty when added to a nice bowl of chili and cheese.  :)
Image: Cordey via Flickr