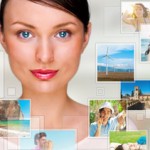 Women Are More Social – When It Comes to Social Media, That Is writes Entrepreneur's Mikal E. Belicove reporting the results of Nielsen's latest State of The Media report that shows women are the alpha players on the social media playground.
In How Products Participate In Social Media, expert blogger Matt Compton explains that the evolution of the Internet and smart devices has created an amazing fabric of connected lives and now weaves together people's connections with things, and brands are starting to "participate" in new and meaningful ways. – via FastCompany.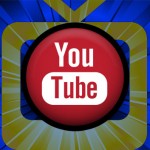 Freelance writer Michael Estrin says there's no longer a question whether a brand should have a YouTube channel. Instead, the question is, what should a brand do with its YouTube channel? Here's his 6 lessons in launching a branded YouTube Channel on iMediaConnection.
Many businesses see their social media following as a list, without acknowledging there's a human being on the other end. James Debono at SocialMediaToday thinks that they just aren't "getting it" and gives 10 guidelines for Marketing with Social Media – Grow A Loyal Community by Increasing Your Worth.