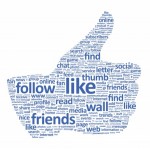 Facebook Engagement is a critical issue for social marketers, not only because consumer interaction has become a cornerstone of the new marketing landscape, but also because Facebook Engagement is critically tied to brand visibility on the platform. Morgan J. Arnold at SocialMediaToday examines how the type of Facebook Post – Photos, Videos, Statuses, Questions and Links – impacts engagement in Optimizing Facebook Engagement – Text, Links, Photos or Videos?
Consumer brand interactions have come a long way in the past couple years. The social web has turned into a consumer's playground to talk about or interact with brands. People search for the best deals, assess product reviews, share the positive or negative insights with their social spheres of influence, and find locations — whether online or brick and mortar — to purchase a product. iMediaConnection contributor Nicole Rawski explains that every brand can benefit from understanding online engagement in her latest post How to really measure engagement.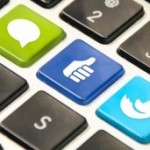 10 Social Media Tips From a Top Media Agency – Whether your company is just getting its social sea legs or excelling in the digital world, there is a niche and opportunity for every brand on social media. While Facebook and Twitter are the building blocks that a brand should start with in the social sphere, your level of understanding impacts your brand's ability to perform on social media. Mashable's Christine Erickson spoke with a one of the top media agencies in the world to provide helpful tips for brands at any level.
With a predominantly female audience, Pinterest is a popular place to share photos for wedding planning, home redecorating, recipes, vacation destinations, and books. However, despite popular belief, your business doesn't need to be product-based in order take advantage of the benefits that Pinterest offers. Stephanie Chandler shows Forbes readers how to get started in Pinterest Power: How to Use the Third Largest Social Media Site to Promote Your Business.