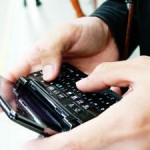 When Deborah Sweeney, CEO of MyCorporation, started to run her own business, she never would have guessed that a day would come when she'd be expected to update the internet on her life in 140 characters or less. To help CEO's aspiring to join the Twitter-sphere, Deborah posts her advice on Becoming a "Corporate Executive Tweeter" on SocialMediaToday.
A strong referral network is imperative for small businesses. Thanks to social networking, businesses can now connect directly with customers, enabling them to market in new more cost-effective ways. MarketingProfs guest blogger Pamela Springer provides some tips to Build a Strong Referral Network to Boost Your Business and parlay those social networks into business opportunities.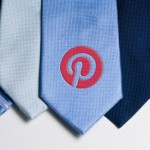 Pinterest isn't only for women – despite its heavy concentration on all things girlie, it's for guys, too! Pinterest has a growing audience of men who like the site – for many of the same reasons women do explains Jennifer Waters in her latest MarketWatch article Why men like social-media site Pinterest.
Doug Schumacher takes a look at some numbers around Facebook content and what kind is the most shared, and finds that video and photo posts are far more likely to be shared than status updates or links. Find out more of What consumers share on Facebook – and why in his iMediaConnection post.